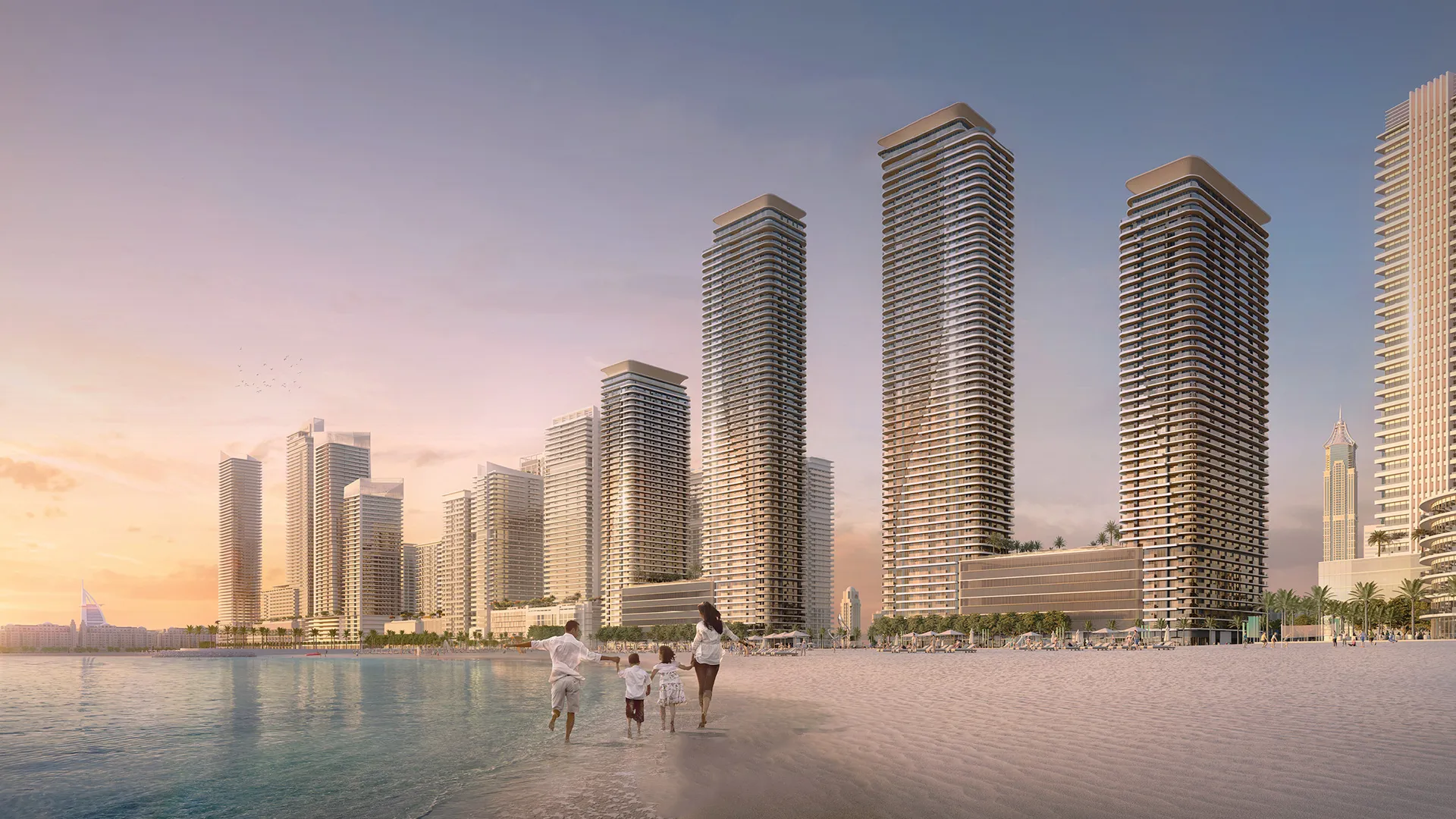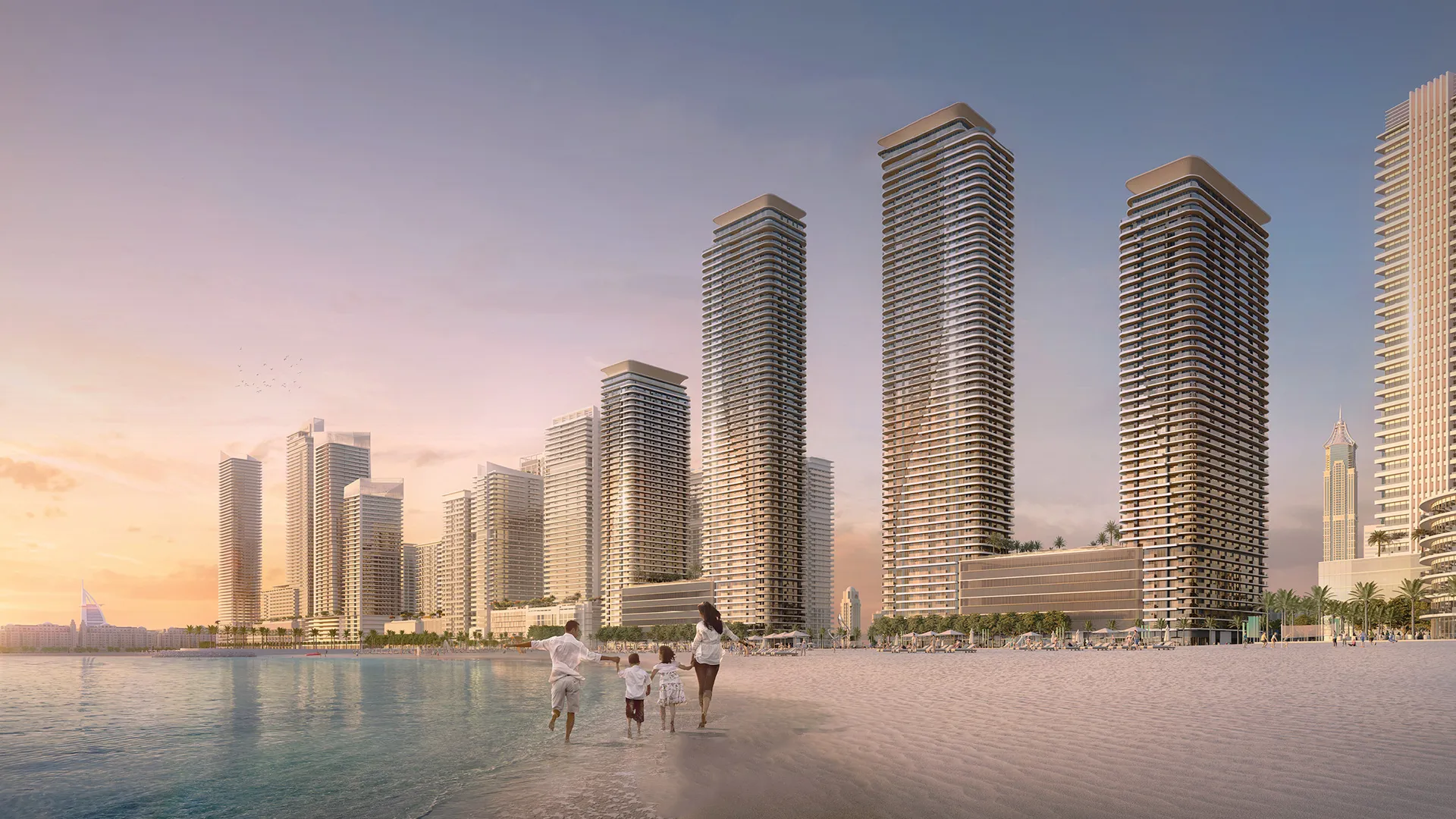 Features & amenities
Beach Access
Bbq Area
Children'S Play Area
Gym
Restaurants
Near Mall
Lifestyle at Bayview by Address Resorts Tower 2
Bayview by Address Resorts Tower 2 is located in the seaside district of Dubai Harbour. The complex offers an incredible blend of cosmopolitan style and luxury right on the seashore.
Just 1.5 kilometers away, you'll find a crystal-clear beach where you can enjoy the sea breeze and warm sand. Nearby, there are numerous bars and restaurants to indulge in a variety of culinary delights. Two parks create beautiful spots for strolls and outdoor activities. The marina and yacht club are just a few steps away, providing unique opportunities for maritime entertainment.
This location offers an exceptional coastal lifestyle, combining the best of beachside living with easy access to urban amenities and recreational opportunities.
Building highlights
Inside the Bayview by Address Resorts Tower 2, you'll discover a wealth of amenities. The landscaped garden featuring 25 local plants and adaptive species adds a special charm to the surroundings. The panoramic pool with overflowing edges offers a relaxing space to unwind and enjoy breathtaking views. The shaded poolside area with sun loungers is the perfect spot for relaxation, while the children's playground ensures safe entertainment for kids.
For barbecue enthusiasts, there's a raised lawn and designated areas. Shaded communal spaces provide cozy places for gatherings with neighbors and friends. On the ground floor of the complex, you'll find boutiques and cafes, where you can enjoy shopping and numerous cuisines.
Furthermore, waste management with a separate collection of recyclable and non-recyclable materials is in place to take care of the environment.
Property highlights
The complex features a diverse selection of apartments, catering to the most discerning residents. The complex offers varying numbers of bedrooms, from one to four bedrooms. Bayview by Address Resorts Tower 2 also boasts luxurious penthouses with four or even five bedrooms.
Inside the apartments, you'll find spacious living spaces tastefully decorated with attention to detail. Carefully selected natural materials are used here, adding an atmosphere of coziness and comfort. Each apartment contains sun protection elements such as balconies and perforated panels, which help create a comfortable atmosphere without compromising on panoramic city views.
Attractions around
Just a 5-minute drive away is Dubai Marina, one of the most modern and stunning areas in Dubai. Here, you'll find incredible skyscrapers, waterfront promenades, numerous restaurants, and shops. It's the perfect place for strolling along the canal and enjoying picturesque views.
Within a 15-minute drive, you'll reach Downtown Dubai, the heart of the city, home to famous landmarks like Burj Khalifa, Dubai Mall, and numerous cultural events. You can immerse yourself in the world of art and entertainment, explore streets with high fountains, and indulge in countless shopping and culinary opportunities.
Read more
Convenience of living at Bayview by Address Resorts Tower 2
Direct access to Sheikh Zayed Road provides instant connectivity to key locations in Dubai, making city travel convenient and hassle-free. Near the complex, you'll find reputable educational and medical institutions, both local and international. The park within the complex and neighboring green areas create unique spaces for walks and outdoor activities, where residents can enjoy nature and active leisure. The presence of a marina and yacht club just a few steps away offers unique opportunities for maritime entertainment.
Average prices
Size
Price

View
View
View
View
View
View
PAYMENT PLAN
Installment:

1

10%
On Booking
Installment:

2

80%
During construction
Installment:

3

10%
On Handover
Atmosphere of Bayview by Address Resorts Tower 2
This complex represents an exceptional blend of cosmopolitanism and luxury, with its location right on the seafront adding a special charm. A crystal-clear beach is just 1.5 kilometers away. Residents also have access to numerous bars and restaurants nearby, offering diverse cuisine. The landscaped garden with 25 varieties of local and adaptive plants adds a special beauty and coziness to the surroundings.
Location
SCHOOLS NEARBY
Icademy Middle East FZ.LLC
Block 12, Dubai Knowledge Village, Dubai, United Arab Emirates
Distance:

2.37 km
iCademy Middle East
Dubai Knowledge Park, Block 12,Floor 1, Unit F12, Dubai, UAE
Distance:

2.37 km
Regent International Private School
The Greens, Emirates Living Community
Distance:

3.78 km
Emirates International School Meadows
Meadows 3, Emirates Hill
Distance:

3.96 km
American School of Dubai
Al Barsha, Dubai, United Arab Emirates
Distance:

4.57 km
Emaar Beachfront
Emaar Beachfront is a gated community in Dubai Harbour. It is an exclusive community with 27 residential skyscrapers.
EXPLORE