Features & amenities
Children'S Play Area
Barbecue Area
Covered Parking
Restaurant
Supermarket
Near Golf
Key features of Joy
Joy by Emaar is an off-plan residential development project located in the well-established community of Arabian Ranches III near Emirates Road. Joy benefits from an ideal position that provides quick access to other major areas, including Downtown Dubai, the Mall of the Emirates, and two international airports.
The surrounding area is still under development, but once fully operational, it will provide a wide range of events and public transport connectivity, like its other counterparts, Arabian Ranches I and II.
The architecture
Joy will delight you with three distinctive home types, offering three and four-bedroom luxury villas, along with ultramodern amenities. Design is intended to create a resort-like and calm environment, while perfectly balancing harmony in style and functionality.
Nestled among beautiful green trees, contemporary villas are generous in size and unique in architectural style. Properties come with a private parking space, accommodating up to two cars.
Target audience
Being a self-contained community, Joy offers an easy-going environment that truly defines the suburban living concept. Residents will have access to unique amenities, such as a botanical garden, playgrounds, parks, a jogging track, a football and a cricket field, a multipurpose sports park, an outdoor cinema, and a basketball court. Joy will also have a school, medical clinic, and retail facilities.
Daily life at Joy
Residents will have access to a large number of luxurious amenities that will make life much easier. The neighborhood has green spaces, sports fields, and many scenic spots.
The proximity to several transport interchanges will allow you to enjoy all the opportunities Dubai has to offer. Within minutes, you can reach the city's main attractions and important infrastructure, such as schools and medical clinics.
Transport accessibility
Emirates Road is easily accessed, within an 8-minute drive, while Sheikh Mohamed Bin Zayed Road is the gateway to most key areas of Dubai. Public transport consists mostly of taxi services, such as Careem or Uber. There are plans for a metro line that will expand the ability to get around the city.
Attractions around the area
Those wishing to explore nearby areas can go to Arabian Ranches I and II or the City of Arabia. It is a new entertainment destination in Dubailand, which includes Wadi Walk, a waterfront community with stylish apartments, outdoor cafes, and attractive retail venues.
If you wish to take a 30-minute drive and reach the Dubai Mall, you will need to allow ample time to explore this massive world-famous venue. Apart from shopping, the Dubai Mall has a world of entertainment.
Types of real estate at Joy
Joy provides a wide range of villas and townhouses of three and four bedrooms with high-end amenities available. Light tones and large windows are a distinctive feature of the properties. The developer offers three different styles in exterior and interior design.
Read more
Atmosphere of Joy
The community has quick access to major roads and a large number of city attractions. All houses are made in three styles, offering different layouts and finishes. The community has a calm resort atmosphere, providing all the necessary conditions for a quiet holiday surrounded by wildlife.
Average prices
Size
Price

View
View
View
View
View
PAYMENT PLAN
Installment:

1

10%
On Booking
Installment:

2

50%
Before Completion
Installment:

3

10%
On Completion
Installment:

4

30%
After Completion Within 24 Months
Convenience of living at Joy
Lovers of an active lifestyle in nature and families with children will be happy with the living conditions. The location has a large number of parks, recreation areas, and sports complexes. The preferred means of transport will be a private car or taxi service. Joy offers a wide range of villas and townhouses of various layouts with three or four bedrooms and panoramic windows.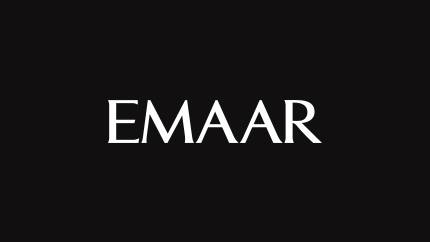 EXPLORE
Estimated cost
$ 9.7 billion
Location
SCHOOLS NEARBY
Ranches Primary School
Ranches Primary School, Arabian Ranches 2
Distance:

4.78 km
Safa Community School
Safa Community School,Dubai, United Arab Emirates
Distance:

5.83 km
Kings School Al Barsha
Al Barsha 3, Dubai, United Arab Emirates
Distance:

6.15 km
GEMS Metropole School
Honsho Road, Uptown Motor City
Distance:

6.63 km
Gems First Point School
Dubai Al Ain Road, The Villa, Dubai, United Arab Emirates
Distance:

7.73 km
Arabian Ranches 3
The beautifully designed Arabian Ranches community was launched by Emaar in 2014, comprising three phases: Arabian Ranches 1, 2 and 3. Ever since, it has grown into one of the most established, sought-after residential addresses in Dubai.
EXPLORE