Features & amenities
Children'S Play Area
Near Golf
Private Pool
Supermarket
Near School
Restaurant
Key features of Fairway Vistas
Located in Dubai Hills Estate, Fairway Vistas is a residential community featuring a unique selection of high-end and elegant villas. Developed by the leading real estate company, Emaar Properties, the community is an embodiment of luxury and comfortable living. The community features a peaceful environment away from the hustle and bustle. Providing a safe and serene atmosphere, Fairway Vistas is an ideal location for those leading a measured lifestyle.
The architecture
The exceptional architecture of the community comprises contemporary villas designed following the latest trends. Villas in Fairway Vistas feature elegant exteriors boasting high-quality materials and a calm color palette. The epitome of peace and luxury, villas overlooking a landscaped golf course are the best choice for those who prefer high standards of living.
Target audience
Due to the prime location of Fairway Vistas, it can offer a serene and safe environment for its residents. The community ideally suits those preferring a measured life away from the city center. Since the community is one of the top-rated family-friendly communities, it ensures a comfortable stay providing a wide range of premium comforts. Fairway Vistas is a good option also for those leading a healthy lifestyle as a diversity of outdoor sports facilities and green landscaped parks are featured. Residents will enjoy such comforts as a health club, jogging, cycling tracks, swimming pool, and tennis court.
Daily life at Fairway Vistas
Since the community is located in a prominent area of Dubai, it provides well-developed infrastructure. Residents will enjoy proximity to schools, dining options, supermarkets, hospitals, and entertainment spots. The popular options for groceries and day-to-day needs nearby include West Zone Fresh Supermarket, Al Maya Supermarket, Waitrose, and Aswaaq Supermarket. As for schools and nurseries, since the community is family-friendly, a wide range of options are available within the vicinity. They include Maple Bear Preschool Dubai, GEMS Wellington International School, Kings' School Dubai, and Raffles International School. For high-quality medical assistance, residents of Fairway Vistas can head to XY Clinics, Eupepsia Medical Clinic, and Saudi German Hospital Dubai.
Transport accessibility
The most convenient mode of transportation in Fairway Vistas is a private vehicle. Car owners will not face any problems with parking since each property has an allocated parking slot. For those relying on public transportation, there are several bus stops in proximity to Fairway Vistas. As for the metro, the closest station is located a 6-minute drive away.
Attractions around the area
A wide range of prominent landmarks is located within the vicinity including Global Village, Dubai Aquarium & Underwater Zoo, The Intersection of Dreams, Dubai Mall, and more. One of the nearest popular attractions is Global Village. Located only 20 minutes away, it is a perfect place to dive into different cultures. Another famous nearby destination is Dubai Aquarium & Underwater Zoo featuring its visitors unforgettable memories and exciting feelings. Residents of Fairway Vistas can reach it within 22 minutes. For productive shopping and fun leisure time, residents of Fairway Vistas can head to Dubai Mall. Located 22 minutes away from the community, it offers a diversity of options for retail, dining, and entertainment.
Types of real estate at Fairway Vistas
Properties in Fairway Vistas include villas designed in a contemporary style. Villas come in 6 and 7-bedroom configurations. Featuring villas in a modern Arabian style, the community will amaze those who appreciate tradition that is harmoniously integrated with modernity. Each residential unit comes with spacious living and dining areas, stylish bathrooms, and kitchens. One of the main advantages of the villas in Fairway Vistas is the comfortable and well-thought-out layout. Private gardens, BBQ areas, and balconies are featured in each villa. Properties in Fairway Vistas are a good option not only for families but also for those individuals who prefer a tranquil atmosphere.
Read more
Atmosphere of Fairway Vistas
A tranquil environment and a variety of premium amenities make the Fairway Vistas lifestyle stand out. All villas are designed in a modern Arabic style with soothing colors in the interior and exterior. The community has a calm atmosphere, which is maintained by local infrastructure.
Average prices
Size
Price

View
View
View
View
View
View
View
PAYMENT PLAN
Installment:

1

10%
Purchase Date
Installment:

2

20%
Within 6 Months of Purchase
Installment:

3

10%
Within 12 Months of Purchase
Installment:

4

10%
Within 18 Months of Purchase
Installment:

5

10%
Within 24 Months of Purchase
Installment:

6

40%
Final Payment
Convenience of living at Fairway Vistas
Villas in Fairway Vistas will suit people who love outdoor life, away from the hustle and bustle of the city. Nearby there are a large number of amusement parks and green areas, like the Global Village. There are several bus stops near the community, but the most convenient transport would be to own a car. Spacious villas with 6 and 7 bedrooms, balconies, and a private garden with a local area are available for purchase in the community.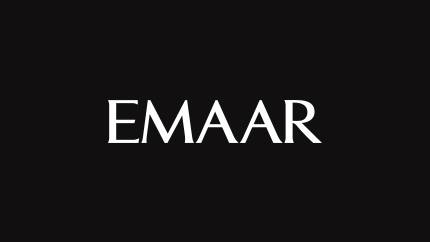 EXPLORE
Estimated cost
$ 9.7 billion
Location
SCHOOLS NEARBY
GEMS International School- Al Khail
Al Khail Road,Al Marbea East
Distance:

1.47 km
GEMS Wellington Academy - Al Khail
Exit 18, Al Marabea Street, EAST (Dubai Hills Estate) Dubai , United Arab Emirates
Distance:

1.63 km
Kings School Al Barsha
Al Barsha 3, Dubai, United Arab Emirates
Distance:

3.60 km
Ambassador International Academy
Al Khail, Plot No.3653942 Dubai, United Arab Emirates
Distance:

3.82 km
Oaktree Primary School
Al Asayel Street, Al Quoz, Dubai, United Arab Emirates
Distance:

4.40 km
Dubai Hills Estate
Dubai Hills Estate is truly the most ambitious project in recent years. It is located near the center of Dubai, between Emirates Street and Al Khail Road.
EXPLORE