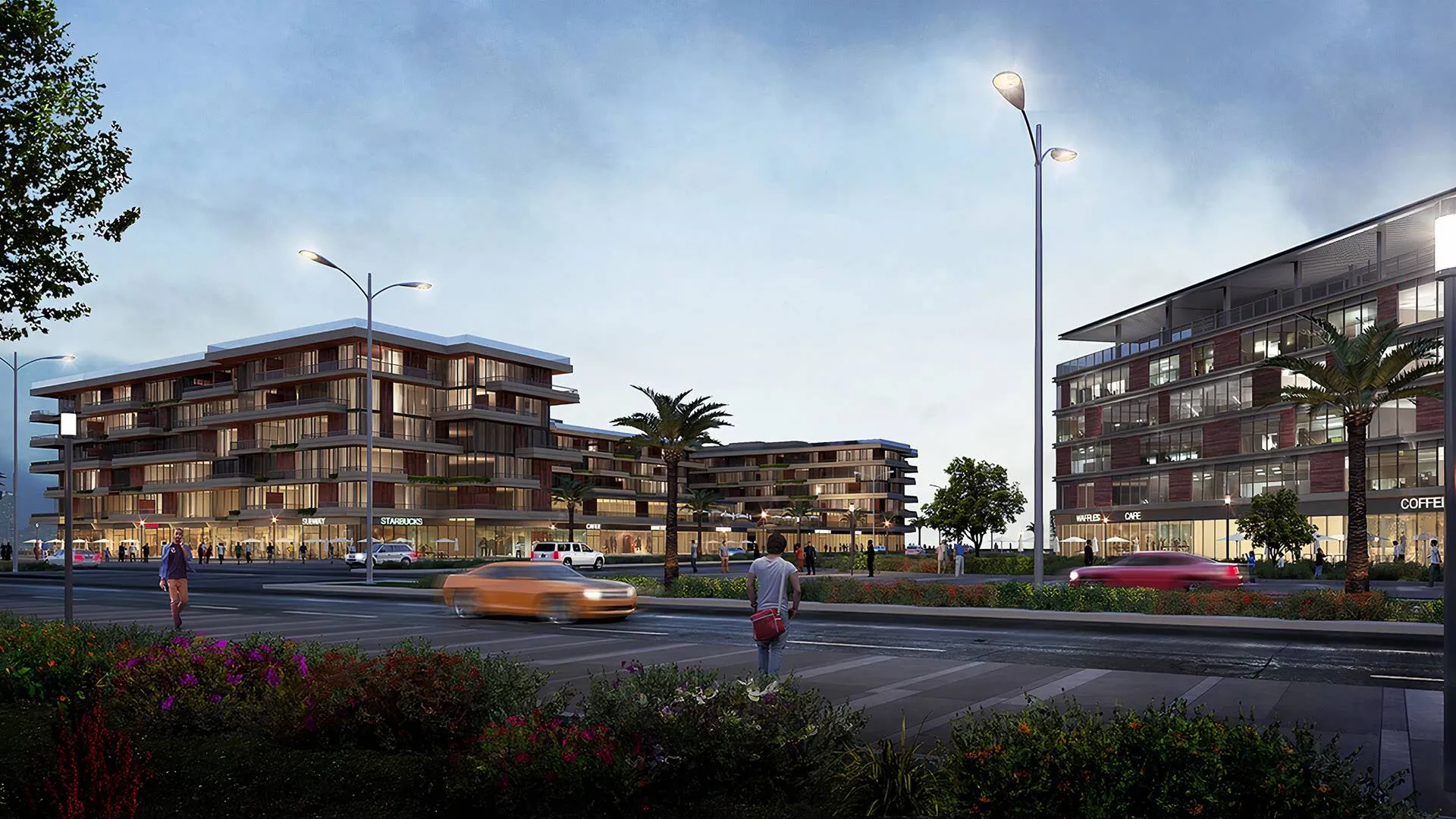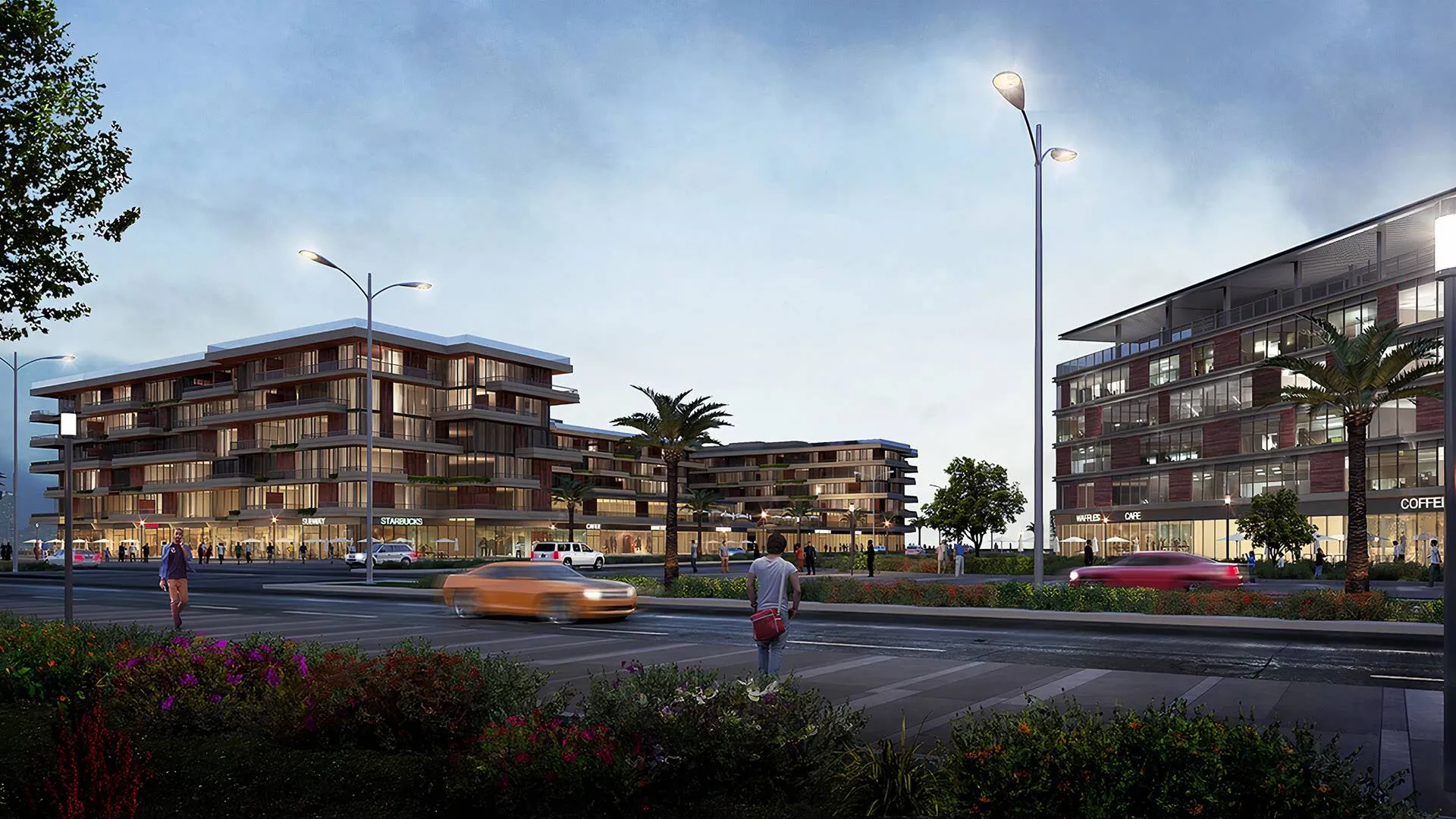 Dubai Residence Complex
Starting Price
312,575 AED
Features & amenities
Public Parks
Near School
Gym
Restaurants
Supermarket
Location
SCHOOLS NEARBY
Gems First Point School
Dubai Al Ain Road, The Villa, Dubai, United Arab Emirates
Distance: 0.36KM
GEMS Wellington Academy - Silicon Oasis
GEMS Wellington Academy D54 Street - Dubai
Distance: 3.14KM
Rising School Dubai
Nad Al Sheba 4, Dubai, United Arab Emirates
Distance: 5.32KM
International School of Creative Science
Nad Al Sheba, Dubai, United Arab Emirates
Distance: 6.35KM
Kings School Nad Al Sheba
Nad Al Sheba, Dubai, United Arab Emirates
Distance: 6.63KM
Description
Key Features of Dubai Residence Complex
Dubai Residence Complex is quickly becoming one of the most sought-after neighborhoods in the vibrant vicinity of Dubailand. This relatively new area offers affordable housing options without compromising life quality.
Residents of Dubai Residence Complex indulge in various leisure activities, shopping malls, restaurants, and other entertainment options. The neighborhood's location is another huge selling point. With easy access to major roads like Sheikh Mohammed Bin Zayed Road and Emirates Road, residents can enjoy hassle-free commutes.
For those who like to stay fit, most of the projects in Dubai Residence Complex have gym facilities. This is a big advantage for residents who want to maintain a healthy lifestyle without traveling too far.
Moreover, Dubai International Airport is only approximately 25 km from Dubai Residence Complex, making it a convenient location for frequent travelers.
Architecture
The skyline of Dubai Residence Complex comprises modern high-rise buildings made of stone and glass, showcasing innovative design and construction techniques used in Dubai. Many buildings boast impressive features such as infinity pools, rooftop gardens, and breathtaking city views.
What sets Dubai Residence Complex apart is the use of curved buildings. These buildings perfectly represent the cutting-edge technology that Dubai is known for. They are not only visually stunning but also serve a functional purpose by helping reduce wind resistance and increase energy efficiency.
Aside from the residential buildings, Dubai Residence Complex also has several commercial buildings that are equally impressive in terms of design and functionality. These buildings often feature expansive windows, sleek facades, and spacious interiors, perfect for accommodating modern businesses. The complex also includes carefully landscaped public spaces, such as parks and walkways, that seamlessly blend with modern architecture.
Target audience of Dubai Residence Complex
Dubai Residence Complex is a neighborhood that caters to a wide range of individuals and families. However, one of the key target audiences for the area is families with children, particularly those seeking quality education options.
The Aquila School is one of the most reputable schools in the area, located just opposite Desert Sun Tower. The school follows the British curriculum and offers a well-rounded education in science, math, technology, engineering, and the arts. This is a huge advantage for families living in Dubai Residence Complex as they don't have to travel far to ensure that their children receive a top-notch education.
In addition, the area also appeals to young professionals who want to live in a convenient location close to major business hubs. The neighborhood's easy access to major roads like Sheikh Mohammed Bin Zayed Road and Emirates Road makes it easy to commute to and from work.
Another target audience for Dubai Residence Complex is ex-pats looking for reasonable housing options in Dubai. With many rental apartments available at affordable prices, ex-pats can enjoy a high quality of life without breaking the bank.
Daily life at Dubai Residence Complex
One of the best things about living in Dubai Residence Complex is its proximity to Academic City. This educational hub is home to some of the best internationally-recognized and accredited institutes, making it the perfect location for students and educators alike. Residents can take advantage of numerous educational opportunities, whether enrolling in a course or simply attending a lecture.
There are several supermarkets conveniently located within the complex, making it easy to stock up on groceries and other essentials. Additionally, there are many shopping, dining, and nightlife options available, including an entertainment center with a bowling alley, an ice rink, and many more games and rides.
Residents of Dubai Residence Complex also have access to top-notch medical care. In particular, several medical clinics within the complex provide a variety of services for both people and pets.
Transport accessibility
Dubai Residence Complex is a prime location that boasts excellent transport links, making it a highly accessible area for residents and visitors. The complex is strategically positioned along major highways such as Dubai-Al Ain Road (E66), Emirates Road (E611), and Sheikh Mohammed Bin Zayed Road (E311), providing easy access to key areas in the city.
Residents can reach business districts such as Downtown, Dubai World Trade Centre, DIFC, and Business Bay by taking E66. Meanwhile, the western side of Emirates Road leads to newer areas such as Mudon and Arabian Ranches. Towards the east, the road takes to Al Khawaneej and Al Warsan.
Dubai Residence Complex is also well-connected with public transportation. The area has a few bus stops located near Skycourts Tower. For those who drive, parking spaces in Dubai Residence Complex apartments are mostly distributed across the ground floors or basement levels of the apartment buildings.
Attractions around the area
The area has numerous equestrian clubs and stables, including the Al Habtoor Polo Resort. This luxurious resort boasts four lush polo fields and is considered one of the best places to play polo in Dubai. In addition to equestrian sports, the resort offers many recreational activities, including archery, tennis courts, snooker, board games, and even a mini-golf facility.
If you are looking for a more relaxing day out, the Dubai Miracle Garden is approximately just a 15-minute drive from Dubai Residence Complex. With over 45 million flowers arranged in stunning patterns and designs, this beautiful garden is sure to take your breath away. Stroll along the many pathways, snap some photos at the picturesque spots, and grab a bite to eat at one of the on-site cafes.
For the thrill-seekers out there, IMG Worlds of Adventure theme park is just a 20-minute drive away. This massive indoor theme park features four unique zones, each with its own set of thrilling rides and attractions. Whether you are a fan of Marvel superheroes, Cartoon Network characters, or prehistoric creatures, there is something for everyone at IMG Worlds of Adventure. Get your adrenaline pumping with roller coasters, 4D cinema experiences, and more.
Types of real estate at Dubai Residence Complex
There are several residential buildings, mixed-use land plots, and apartments available for sale in Dubai Residence Complex. The Desert Sun, V Tower, and Durar A are some of the famous buildings with such properties. These contain apartments of different sizes, ranging from studios to 2-bedroom units. They also provide ample living space, with some apartments spanning up to 2,100 square feet. Most of them come with a balcony, allowing you to unwind and relax amidst the stunning views of Dubai.
One of the luxurious residential complexes in the area is the 4Direction Residence 1, located near Emirates Road. This mid-rise building offers 137 units, including studios, 1-bed, and 2-bed flats. The building boasts excellent amenities such as a temperature-controlled rooftop swimming pool, outdoor recreation facilities, and a fully-equipped gym. With ample parking space for 184 cars, this building is perfect for families and professionals looking for a comfortable living space.
If you're interested in commercial properties, you can find offices, retail shops, and a few labor camps in Dubai Residence Complex. These properties are ideal for entrepreneurs and business owners looking to set up a business in the bustling city of Dubai.