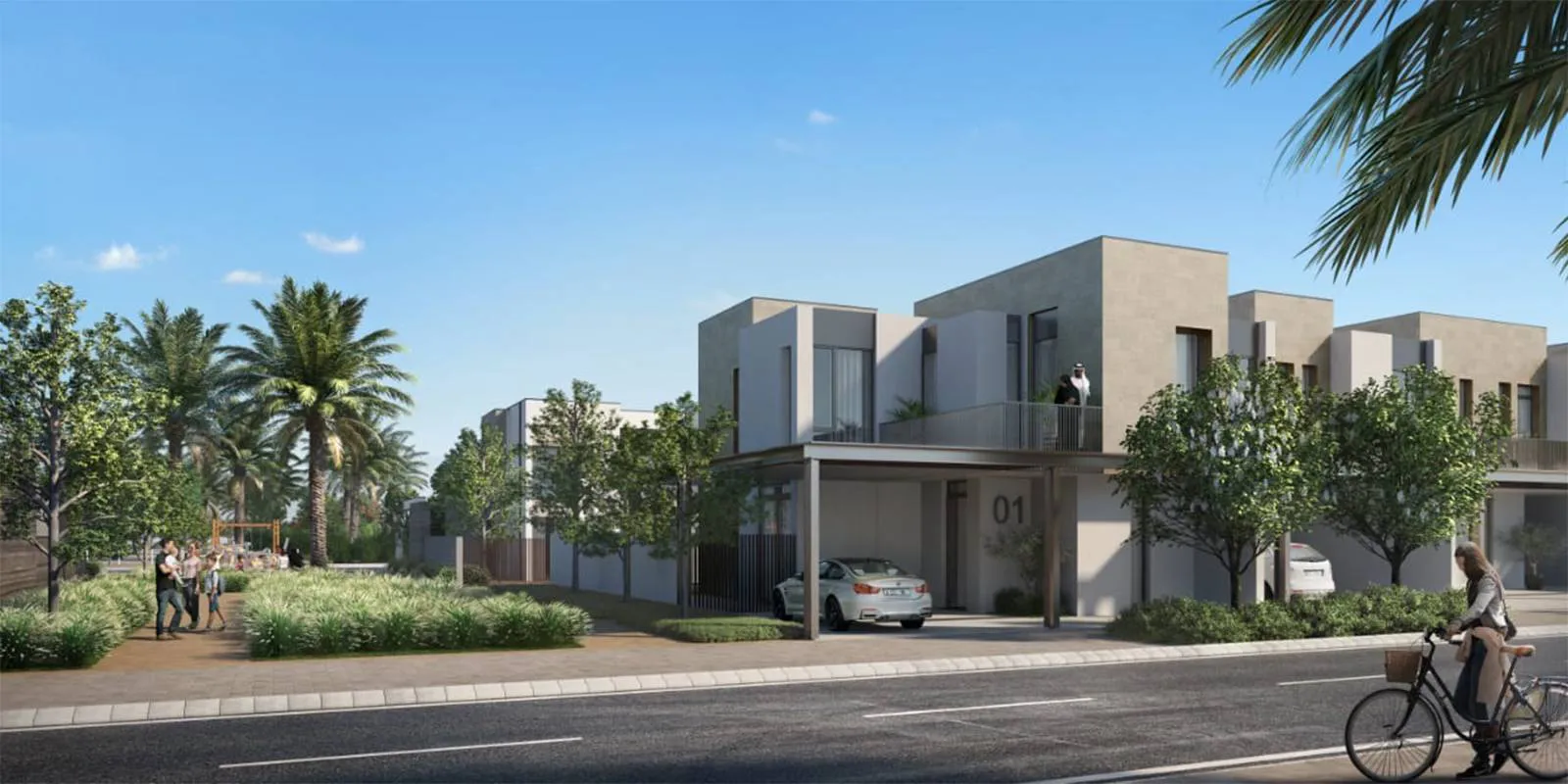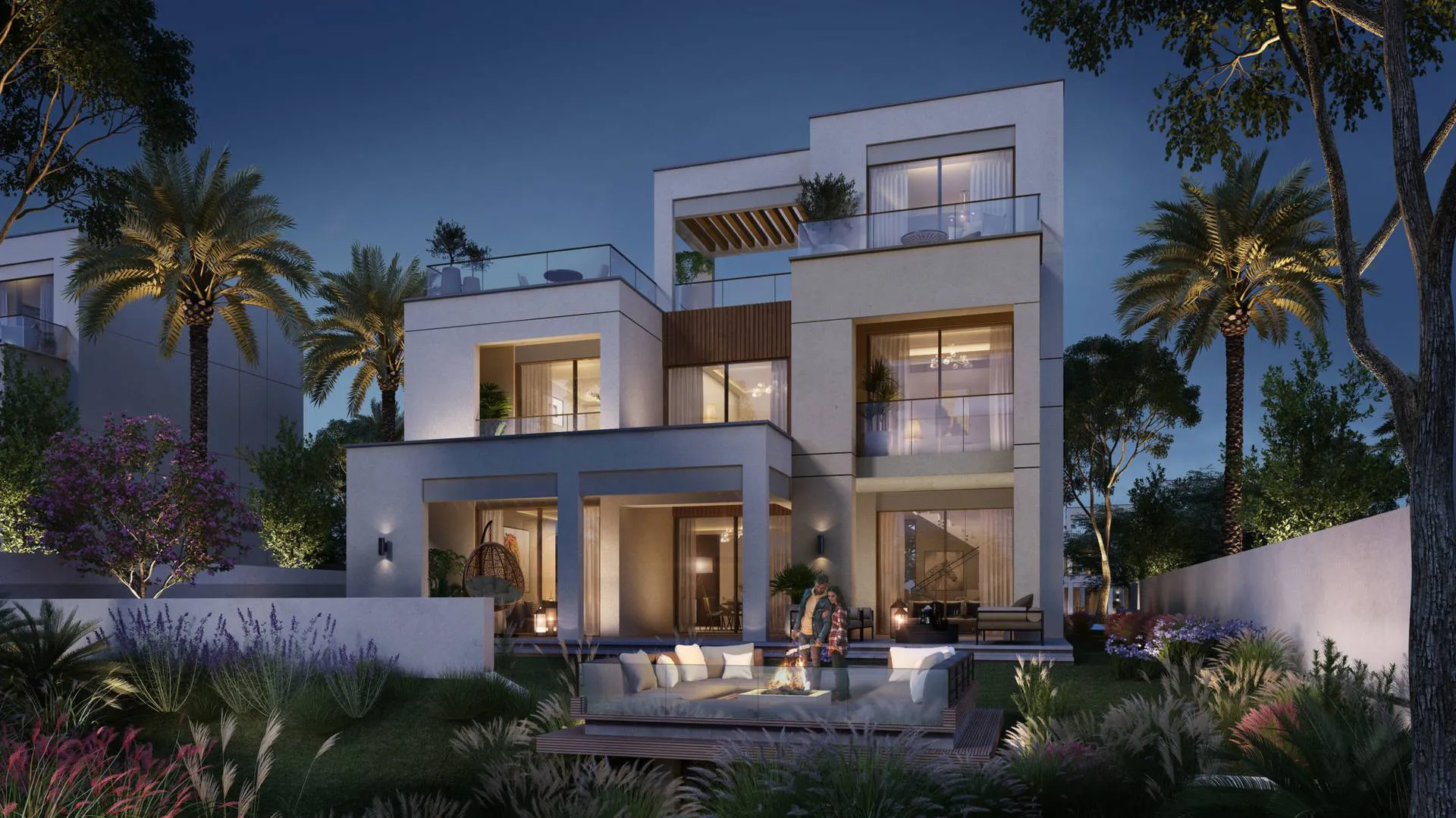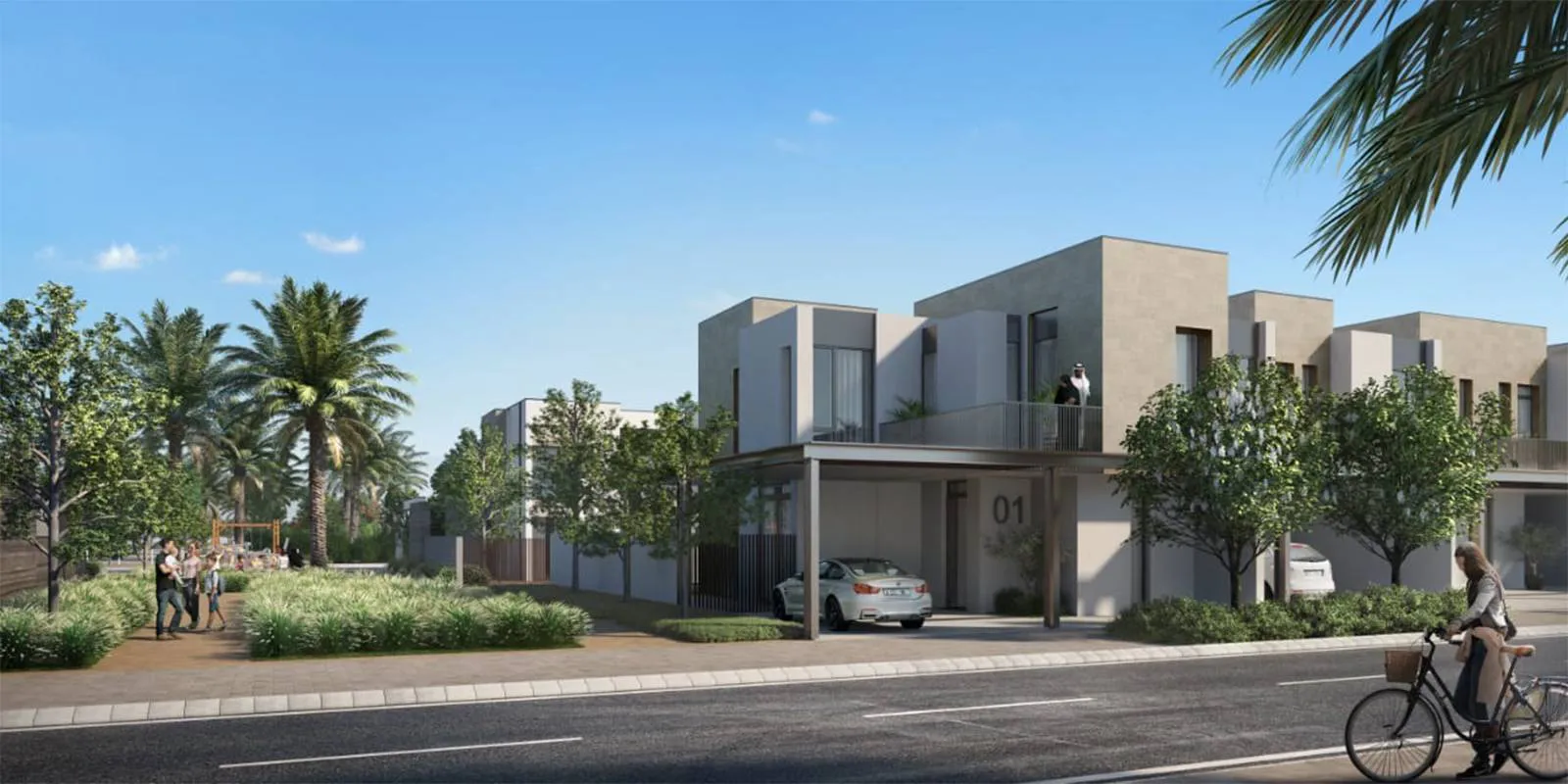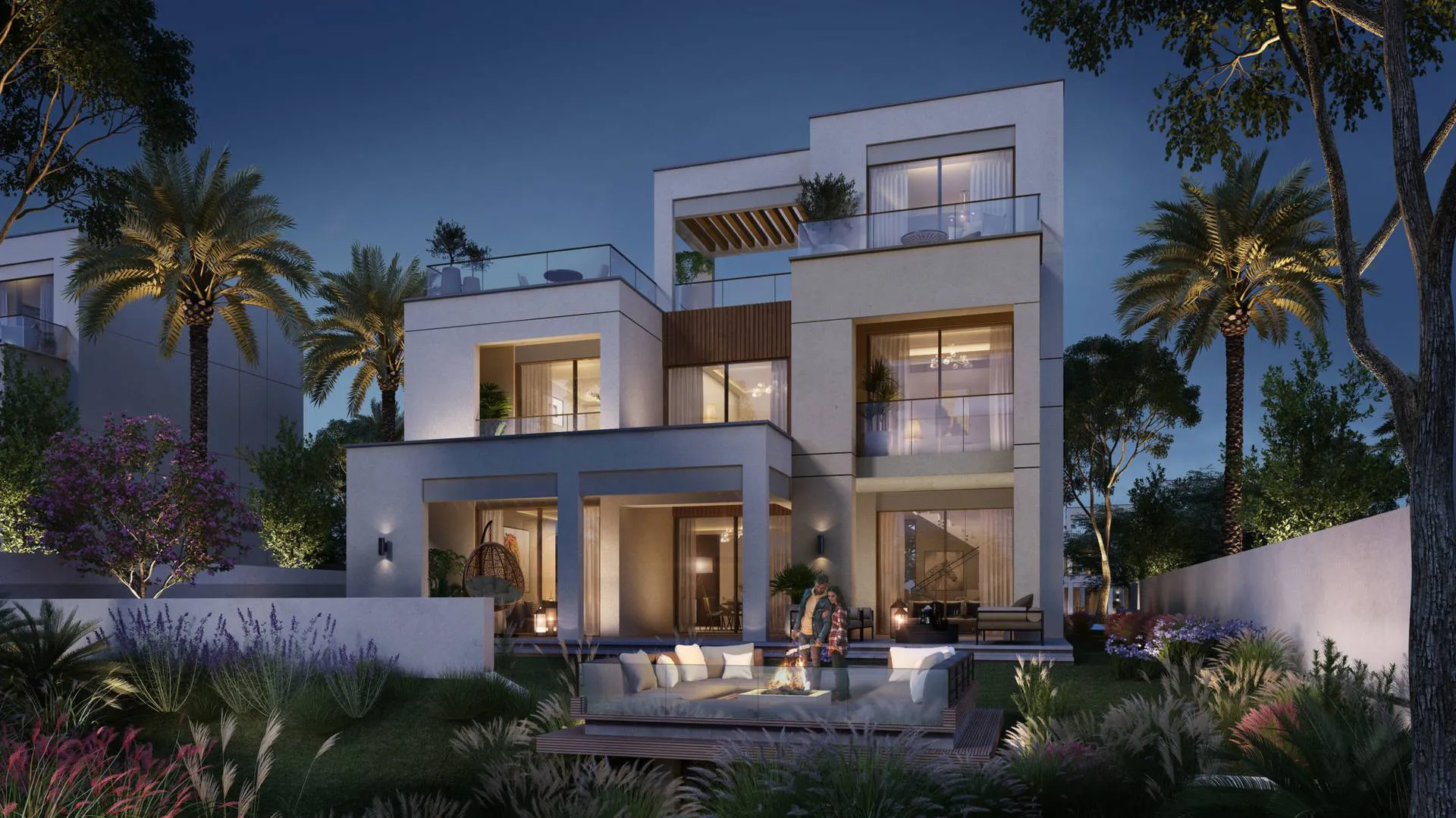 Arabian Ranches 3
Starting Price
1,368,888 AED
Features & amenities
Barbecue Area
Restaurant
Private Garden
Private Pool
Gym
Security
Supermarket
Location
SCHOOLS NEARBY
Gems First Point School
Dubai Al Ain Road, The Villa, Dubai, United Arab Emirates
Distance: 5.47KM
Ranches Primary School
Ranches Primary School, Arabian Ranches 2
Distance: 6.98KM
Kings School Al Barsha
Al Barsha 3, Dubai, United Arab Emirates
Distance: 7.68KM
Safa Community School
Safa Community School,Dubai, United Arab Emirates
Distance: 7.85KM
GEMS Wellington Academy - Silicon Oasis
GEMS Wellington Academy D54 Street - Dubai
Distance: 8.28KM
Description
Key features of Arabian Ranches 3
Arabian Ranches 3 is only steps away from Arabian Ranches 1 & 2, located on Sheikh Mohamed Bin Zayed Road, near the popular Global Village. The last phase of this impressive development, launched in 2019, is due for release in 2023. It is accessible by main Dubai highways, convenient for residents to get to and from main city spots. The gated community features many villas and townhouses arranged in district clusters in four subcommunities: Sun, Joy , Ruba and Spring . Arabian Ranches 3 faces Academic Road and Emirates Road and has five entrances.
The architecture
The villas and townhouses are designed with neat perfection. As the name indicates, Islamic architecture influences will predominate in their design, but there is truly a wide variety of villa configurations and styles you can choose from. Arabic, Spanish, Portuguese, Moroccan, all highlighting elegant designs, clean lines, large windows, light tones with excellent finishes and stylish touches. The project is crafted with exceptional taste and attention to detail, comprising spacious 3 and 4 bedroom villas, perfectly suited for a balanced living. Villas are enriched by serenity and simplicity, with elegant exteriors, sophisticated interiors, great furnishing, multi-functional spaces and high-quality utilities in each room. Adding up to all these are the beautiful views and the overall healthy atmosphere which follows you all across Arabian Ranches 3.
Target audience of Arabian Ranches 3
Inspired by the Arabian Desert, the villas and townhouses in Arabian Ranches 3 have become the ultimate choice for those looking for family-friendly community living. Offering comfort, convenience, safety, and so much tranquillity, the community guarantees a stress-free environment and authentic modern lifestyle for all. The community welcomes you with a long list of attractions, amenities and facilities. It offers you the harmony of nature while still connecting you to everything around you worth exploring.
Daily life at Arabian Ranches 3
Residents' club will provide you with much needed relaxation for body and mind, equipped with a modern gym, geometric pool, beauty salon, a spa for rejuvenation, and children's playgrounds. In terms of sports facilities, a tennis court and football pitch will keep you fit and active after you indulge in the Barbecue pits around and the many gourmet restaurants available. The 247 acre golf course along with Polo and Equestrian club are probably the main attractions here. Schools and health care centers are also plentiful in Arabian Ranches 3 with Greens and West Zone supermarkets only a short drive away. Ranches primary school is only 7 minutes drive away, while Aster clinic and Mediclinic are also located within a short drive from the community. Another highlight is the expansive community park with a cricket field where you can enjoy many walks and picnic with family and friends, as well as a 4 kilometers long boulevard with a lazy river, bringing you closer to nature, once again.
Transport accessibility
The development benefits from a strategic location allowing residents to conveniently connect to key areas such as Al Barari or Academic City, via Emirates Road and Sheikh Zayed Bin Hamdan Al Nahyan Street. Community also has direct access to Al Qudra road, connecting you to Dubailand, Love Lakes or further communities. Tecom E611 will bring you to Silicon Oasis, E311 connects you to Global Village or Dubai Sports City, while Arabian Ranches 2 is about 7 minutes drive away. One thing is certain, while the development of public transport is underway in this area, you will definitely need your car to commute and reach around the city. Taxis are available and affordable in the area, however the nearest metro station is approximately 15 minutes away by car to Mall of Emirates. Bus stations near the area are Arabian Ranches and Mirador la Collection, where bus F30 will stop to pick you up. Soon, Arabian Ranches is meant to be serviced by a metro link, which will only double its popularity.
Attractions around the area
Arabian Ranches 3 offers a direct connection to the 86km long Al Qudra Cycling Track, a perfect spot to explore the beauty of the desert. Arabian Ranches Golf Course, Dubai Polo Equestrian Club invites you to test your skills and participate in captivating activities within the area. Leisure destinations and key business locations across Dubai are reachable within a 20 to 30 minutes drive. Global Village is a must-stop for all families during the open season, where you can spend the whole day enjoying fun activities. Another key location you will be visiting is the Expo 2020 venue, a perfect destination for culture, entertainment, and magic.
Types of real estate at Arabian Ranches 3
Arabian Ranches villas and townhouses feature a selection of 3 to 4 bedroom options. You can choose a home that suits your needs and personality. Contemporary homes will draw inspiration from the desert in earth tone colours with crisp white paint. Another type is the modern design with a unique palette of whites and greys, where the architecture is in harmony with the lush greeneries depicted in the landscapes. Whether you decide to rent or buy, these homes will be welcoming you with a private garage area, private garden, en suite master bedrooms, spacious kitchen and dining area. Sizes range from 2,643 sq. ft. for a four-bedroom townhouse and 2,038 sq. ft. for a three-bedroom townhouse.