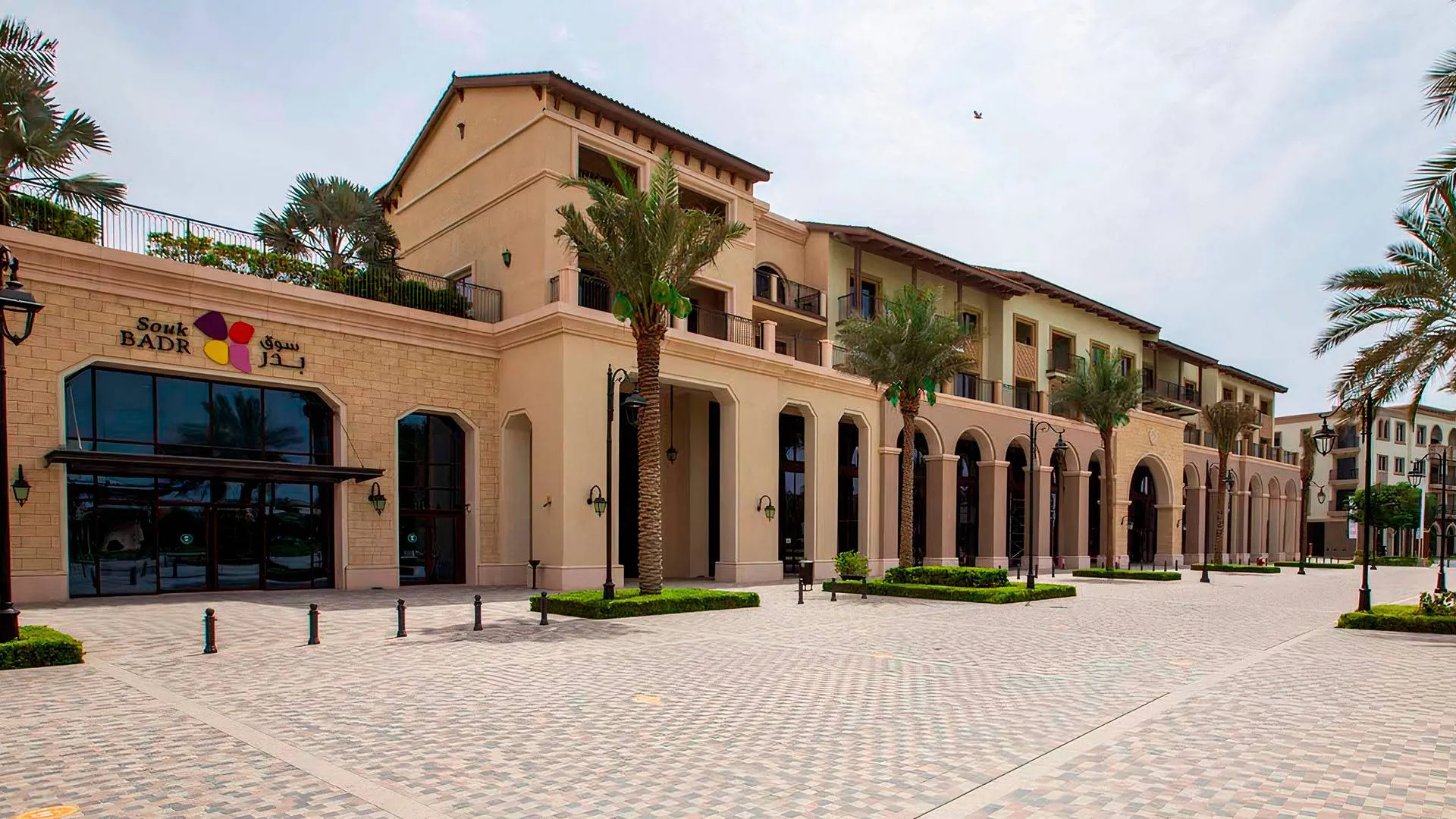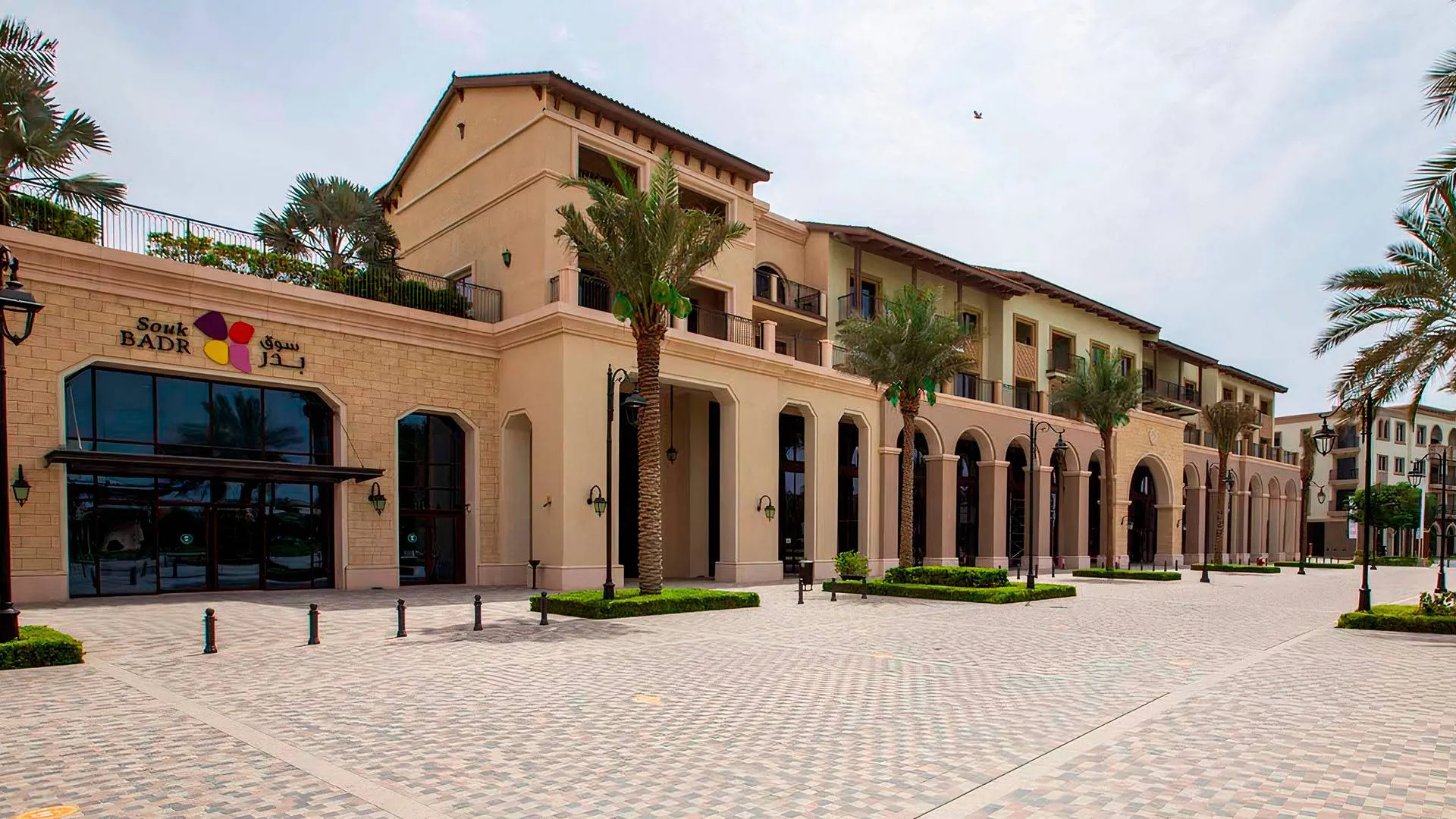 Madinat Badr
Starting Price
880,000 AED
Features & amenities
Cinema
Near Mall
Public Parks
Near School
Gym
Location
SCHOOLS NEARBY
Buds Public School
Muhaisinah 1st, Etihad Mall
Distance: 0.73KM
Modern Skills School
Sheikh Mohammed Bin Zayed Rd, Muhaisnah 1
Distance: 0.85KM
HCT Academy for Girls
Dubai United Arab Emirates
Distance: 1.51KM
Deira private school
Al Twar 3, Dubai, United Arab Emirates
Distance: 1.60KM
Islamic School for Training & Education
Al Muhaisnah, Dubai, United Arab Emirates
Distance: 1.68KM
Description
Key features of Madinat Badr
Madinat Badr is a wonderful apartment complex in Muhaisnah, located in the northeastern region of Dubai. Developed by Nakheel, this community boasts Qamar apartments, which consist of 11 towers with a range of options for prospective residents.
One of the key features of Madinat Badr is the 24-hour CCTV video surveillance, which ensures the safety of the residents. Additionally, the community has regular maintenance services to ensure that the apartments and common areas are in good condition.
Residents of Madinat Badr would have to pay yearly charges based on their contract, which is a common feature in most apartment complexes in Dubai. However, the amenities available in this community make it a worthwhile investment for families and individuals.
Madinat Badr offers a range of entertainment options for residents. For families with children, there is a kids' play area and several parks where children can play and have fun. The community also has a tennis court and a basketball court, which are perfect for sports enthusiasts who want to stay fit.
The architecture
Madinat Badr is a true architectural masterpiece, with every detail carefully planned and executed to create a stunning and sophisticated living environment. The community features a blend of Andalusian, Italian, and Spanish architecture, evident in every building and street corner.
The community is centered around a European-style boulevard, featuring boutique shops and amenities, all surrounded by beautifully landscaped recreational areas. At the heart of Madinat Badr lies a lush park, offering a peaceful escape from the hustle and bustle of the city.
The first phase of the community, known as Qamar, is an example of the impressive Mediterranean-inspired buildings that dot the landscape of Madinat Badr. These buildings boast grand façades, with premium and spacious apartments that are flooded with natural light, thanks to the large balconies that overlook the surrounding gardens.
Each apartment has been thoughtfully designed to include the finest modern interior fittings and finishes, creating a perfect balance of comfort and luxury. The towers feature spacious lobbies, welcoming residents and visitors with a sense of grandeur and elegance.
Target audience
Madinat Badr is a vibrant and diverse community that caters to many residents from different backgrounds and lifestyles. It has an ideal living environment for families, couples and singles who value comfort, luxury and convenience.
Families can take advantage of the numerous family-friendly amenities and recreational facilities such as the children's play area, kid's parks and the spacious green spaces. The community is also located close to several reputable schools, making it a great choice for families with school-age children.
Couples and singles who value the convenience and luxury will appreciate the spacious and modern apartments with an abundance of natural light and large balconies overlooking the surrounding gardens. The community is also home to various dining spots and recreational facilities such as the tennis and basketball courts, making it a great place to socialize and meet new people.
Daily life at Madinat Badr
Life in Madinat Badr is filled with comfort and convenience, providing its residents with a world-class experience. The apartments are designed with modern luxury in mind, featuring open spaces and beautiful walkways elegantly framed by lush greenery and impeccable landscaping. The community offers an abundance of amenities, including a resort-style pool, sports complex, fitness centers, and a cycling track.
Residents can also benefit from a wide range of retail options and services, such as a mosque, clinic, nursery, and community center, all of which are conveniently located within the community. Additionally, the multiple high-speed elevators ensure ease of movement throughout the complex.
The recreational areas and lush park at the center of Madinat Badr provide an oasis of tranquility where residents can relax and unwind. The community is also family-friendly, with a kid's play area and parks for children to enjoy.
Transport accessibility
Madinat Badr is a well-connected residential community that provides easy access to the rest of the city. Residents of Madinat Badr can travel via public transportation near the area, such as the Muhaisnah 1, Etihad Mall 2 bus stop, which is just a 6-minute drive away. Additionally, the Centrepoint Metro Station is also a popular transport option, located just an 8-minute drive from Madinat Badr. The metro station is situated on the Red Line of the Dubai Metro.
Furthermore, Madinat Badr also provides covered parking options for its residents, while street parking is available for guests and visitors. It is important to note that heavy traffic can be expected during peak hours near the complex. Nevertheless, with such great access to public transport and parking options, residents of Madinat Badr can easily commute to work or other areas of the city, making it an ideal location for individuals looking for a well-connected community to call home.
Attractions around the area
Located in the Muhaisnah, Madinat Badr is surrounded by a number of exciting attractions for residents to enjoy. One such attraction is the Etihad Mall, just a short drive away from the complex. This popular shopping destination boasts a wide range of stores, restaurants, and entertainment options, making it the perfect place to spend a day out with family or friends.
For those who love spending time outdoors, Mushrif Park is another must-visit attraction near Madinat Badr. This expansive park features beautiful gardens, playgrounds, and picnic areas, as well as walking and jogging tracks for those who enjoy an active lifestyle.
On top of that, be sure to check out the Arabian Centre, located just a few minutes' drive from Madinat Badr. This shopping mall contains a wide range of retail outlets, restaurants, and entertainment options for visitors of all ages.
Types of real estate at Madinat Badr
Madinat Badr's range of real estate options ensures that individuals and families can find a home that suits their lifestyle and preferences. Whether you're a young professional, a couple, or a growing family, the apartments in Madinat Badr provide modern amenities, thoughtful design, and a vibrant community to call home.
1-bedroom apartments in Madinat Badr provide a cozy and intimate living environment. These apartments have covered areas ranging from 855 sq. ft. to 1,230 sq. ft., offering ample space for individuals or couples. Inside, you'll discover a master bedroom with an ensuite bathroom and a built-in wardrobe, ensuring convenience and privacy. Additional amenities include a guest bathroom, an open kitchen, and a balcony where you can unwind and enjoy the views.
If you're in need of more space, 2-bedroom apartments in Madinat Badr are an excellent choice. Covering approximately 1,345 sq. ft., these apartments offer a well-designed layout that maximizes comfort and functionality. Featuring an open-style kitchen, a guest bathroom, and a balcony, these units provide a seamless flow between the living areas. The two large bedrooms come with attached bathrooms and separate wardrobes, providing ample storage space and personal retreats.
For larger families or those desiring extra room, 3-bedroom apartments in Madinat Badr are the perfect solution. These spacious units boast three well-proportioned bedrooms, each with an ensuite bathroom and built-in cabinets. The fully furnished kitchen is designed for culinary enthusiasts, while the large living room provides a welcoming space for relaxation and socializing. With the addition of a guest bathroom and a balcony, these apartments offer a complete and comfortable living experience.