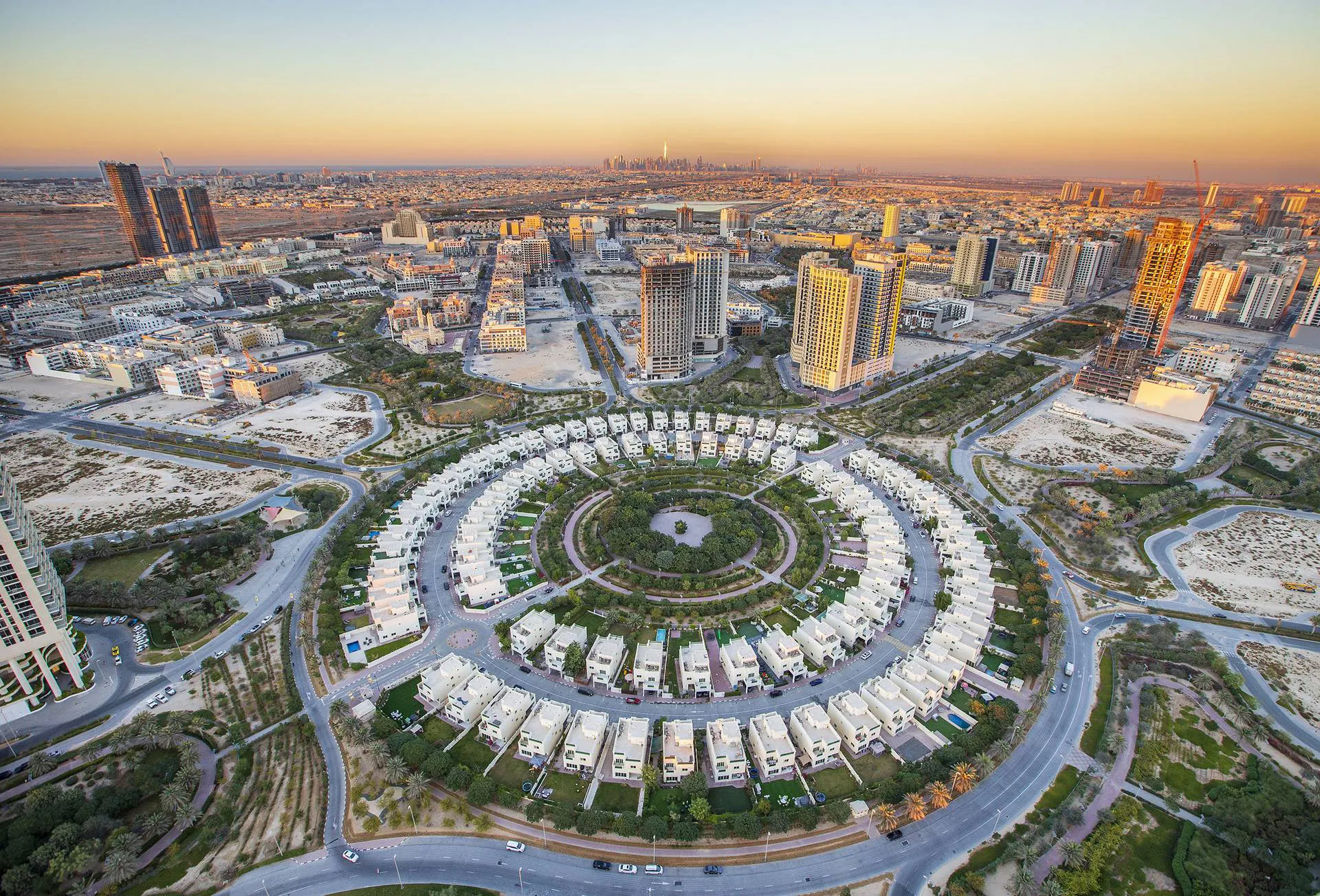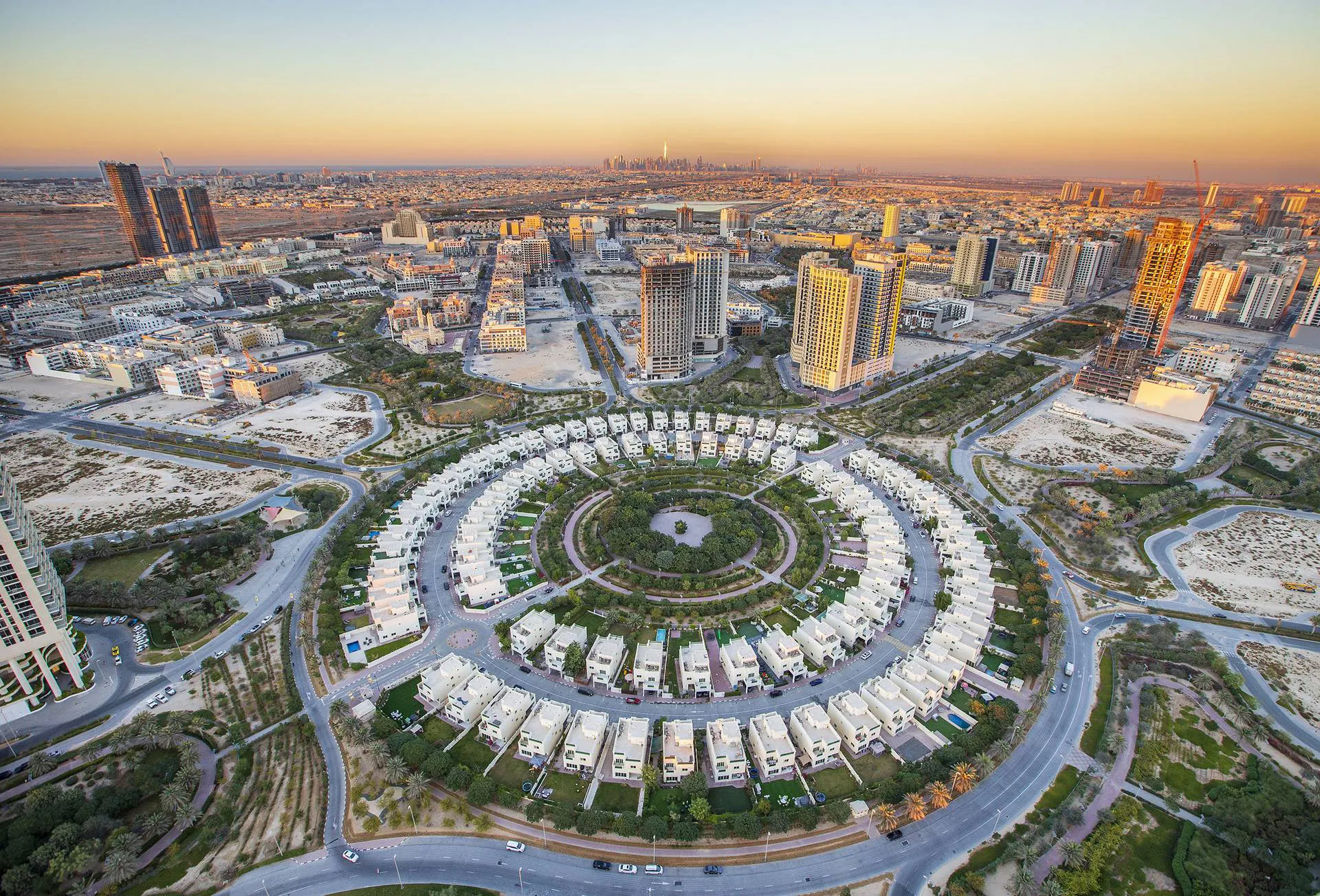 Jumeirah Village Circle
Starting Price
699,999 AED
Features & amenities
Children'S Play Area
Public Parks
Near School
Supermarket
Location
SCHOOLS NEARBY
JSS International School LLC
Al Barsha South, Dubai, United Arab Emirates
Distance: 0.78KM
Nord Anglia International School
Al Barsha off Hessa Street, Dubai, UAE
Distance: 1.81KM
Sunmarke School
Jumeirah Village Triangle, Dubai, United Arab Emirates
Distance: 2.13KM
American School of Creative Science Al Barsha
Al Barsha, Dubai UAE
Distance: 2.43KM
GEMS Founders School
Al Barsha South, Dubai, United Arab Emirates
Distance: 2.90KM
Description
Key features of Jumeirah Village Circle
Jumeirah Village Circle is one of the favourable residential communities featuring a family-friendly atmosphere. Due to a diversity of top-notch amenities and facilities, the community ensures a comfortable living for its residents. Developed by one of the leading real estate developers, Nakheel Properties, the community boasts the prime location right in the heart of Dubai and close proximity to such popular areas as Dubai Marina, Jumeirah Lakes Towers. Featuring a mix of high-end apartments, villas and townhouses, Jumeirah Village Circle is an ideal place to live for those preferring a comfortable life.
The architecture
The elegant architecture of Jumeirah Village Circle comprises a mix of modern villas, townhouses and apartment complexes. Featuring dream homes, Jumeirah Village Circle is an embodiment of elegance and modern style. Each development is created following the latest trends in architecture and features unique and luxury exteriors.
Target audience of Jumeirah Village Circle
The community features a family-friendly environment so Jumeirah Village Circle will ideally suit families, couples and those preferring an urban lifestyle in a village community. Offering all basic amenities and facilities, the community provides a comfortable living and healthy environment for its residents. The community offers 30 beautiful and landscaped parks where residents can spend quality and fun time playing with children or walking. Jumeirah Village Circle is also a good option for those preferring a measured lifestyle yet in close proximity to vibrant neighbourhoods.
Daily life at Jumeirah Village Circle
A well-developed and well-planned infrastructure of the community provides a comfortable stay for the residents. Supermarkets, schools, dining restaurants, hospitals, clinics, sports facilities and entertainment options are located within the vicinity. Apart from local minimarts, residents can buy groceries and all day-to-day needs in such popular supermarkets as Spinneys, West Zone Supermarket, Bluemart Supermarket and Choithrams. As regard schools and nurseries, since the community is family-oriented, it offers a wide range of options. Some of them include such top-rated schools as Kids World Nursery, Ladybird Nursery, JSS International School, Sunmarke School, Nord Anglia International School. Located a short drive away, Karama Medical Centre, Emirates Hospital Day Surgery, Mediclinic Park View Hospital feature high-quality medical care.
Transport accessibility
The most convenient mode of commuting is a private vehicle. Residents who own a car will find it easy to search for a parking space since each residential unit has an allocated parking spot. As regards those who rely on public transportation, the community offers a well-developed bus transportation system. The nearest metro stations are located in the neighbouring areas. It is easy to find a taxi as well.
Attractions around the area
Located close to vibrant areas of Dubai, the community features quick access to the most prominent landmarks of the city including Dubai Miracle Garden, Dubai Butterfly Garden, Wild Wadi Waterpark, Skydive Dubai and Mall of the Emirates. Dubai Miracle Garden is one of the popular destinations among tourists and is the largest flower garden in the world featuring an exclusive collection of amazing flower installations. Another famous attraction is Dubai Butterfly Garden that is home to more than 15000 butterflies. For those who prefer fun and adventurous time spending, Wild Wadi Waterpark will be a good option. Featuring a diversity of exciting water-based activities, it gives visitors an unforgettable experience.
Types of real estate in Jumeirah Village Circle
Properties in Jumeirah Village Circle include luxury villas, townhouses and apartments boasting modern interiors. Each residential unit comes with spacious rooms, well-planned layouts, stylish kitchens and bathrooms. The community also boasts using high-quality materials used while constructing. Most of the homes feature shared amenities such as a swimming pool, gym. High-end properties in Jumeirah Village Circle will be a good option for families, couples and singles as well.